Enter To Win Free Prizes - LG, Klipsch, Integra, Monster - Free Stuff - Home Theater System

Internet Sweepstakes - Free Home Theater System Giveaway
About The Totally Free Home Theater System Giveaway - Enter To Win Prize - Winatheater.com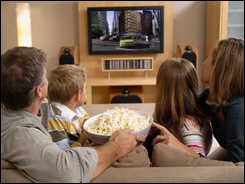 ABOUT THE WEBSITE...
We at Winatheater.com have decided to create a giveaway site like no other. We don't promise a great free prize and then force participants to complete numerous offers and purchase other products just for a chance to win. We have decided that it would be better if everyone had a chance to win a $15,000 home theater system without requiring you to jump through hoops. Also, why give away 1 home theater system when we could give away more? When enough entries have been collected we will give away the free home theater system. And then start over again! That's right! If you don't win the first time just keep entering into each drawing. Our goal is to giveaway a new home theater system every day. Entering is easy! Enter To Win
ABOUT THE IDEA...
During the planning stages of Winatheater.com we discussed the prize that we wanted to give away. We could have decided to give away only a 60 inch LG Plasma TV and probably would have had success. But, being huge home theater system fanatics ourselves we said, "Let's give away a REDICULOUS home theater system." So that's exactly what we have put together.
The home theater prize consists of top brands and high-end gear that any home theater system enthusiast would be proud of. With brands like LG, Klipsch, Integra, Taralabs, Monster, Universal Remote, and Studiotech we knew that we could put together a really great prize. Not only did we select great brands, but we selected their high-end models to put together one of the best free prizes on the internet. You'll be the talk of the neighborhood with this system!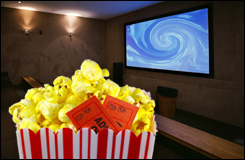 ABOUT THE REFERRALS...
Referrals allow you to get more chances to win totally free prizes. The referral system works like this: each person you refer to Winatheater.com, that enters the drawing, will be tracked with your Referral ID. If that person wins, you get $500. With no limit to the number of people you can refer to Winatheater.com for a totally free home theater system. Once you've entered the drawing yourself you will be supplied with a referral link and ticket number.
ABOUT THE WINNERS...
We will draw a winner and announce it on our website. Once the winner has claimed their prize, we will fly to anywhere in the United States to deliver and install the home theater system. We will shoot a video of installation and the theater in action. We will also supply a photo gallery of each winner. Who knows, you may be our next winner!